Golden Retriever History by Chairman of the Golden Retriever Club of Scotland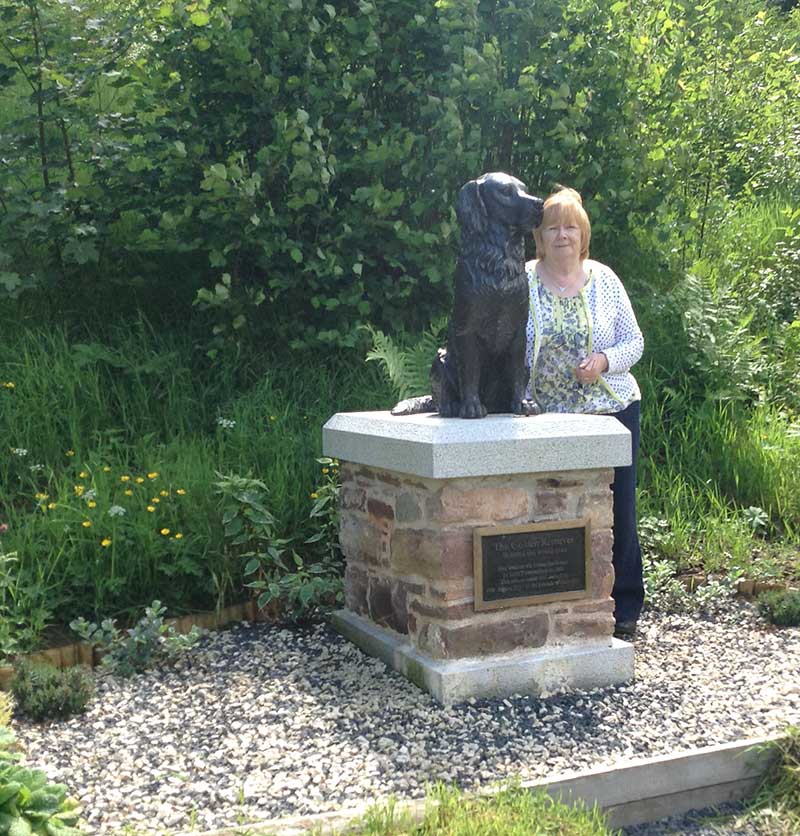 Learn about Golden Retriever history and get advice on how to take care and keep your Golden Retriever dog happy in this interview with Doreen McGugan, Chairman of the Golden Retriever Club of Scotland.
Doreen and her family have owned Golden retriever dogs for 35 years, she has occasionally also bred them but mostly enjoys showing and learning more about the history of this wonderful breed.

| | |
| --- | --- |
| The Golden Retriever - An authoritative look at the breed's past, present and future. | If you are looking for a very interesting read, this book is a must have for every Golden Retriever dog owner. A well researched book about golden retriever history, breed standards and more! |
---
In your opinion, what makes the Golden Retriever breed so special?
As a Breed the Golden Retriever is a most affectionate animal who loves people and being treated as a member of the family.

Tell us a little bit about golden retriever history, how did the Golden Retriever breed originate?
The origins of the Golden Breed go back 148 years where Lord Tweedmouth from Guisachan estate in the village of Tomich near Inverness did trial matings to produce a yellow retriever and indeed every Golden Retriever worldwide go back to those first matings. A Golden Retriever history fact is that the Kennel Club first recognized the breed as Golden Retrievers in 1913.

Was there a purpose for breeding the Golden Retriever? What was it?
The Breed was produced to be kind and friendly with a confident manner. Also, to be able to work in the field picking up game. They were bred as a dual purpose dog able to work and take part in shows as well.

What events are organized by the Golden Retriever Club of Scotland? Who can attend?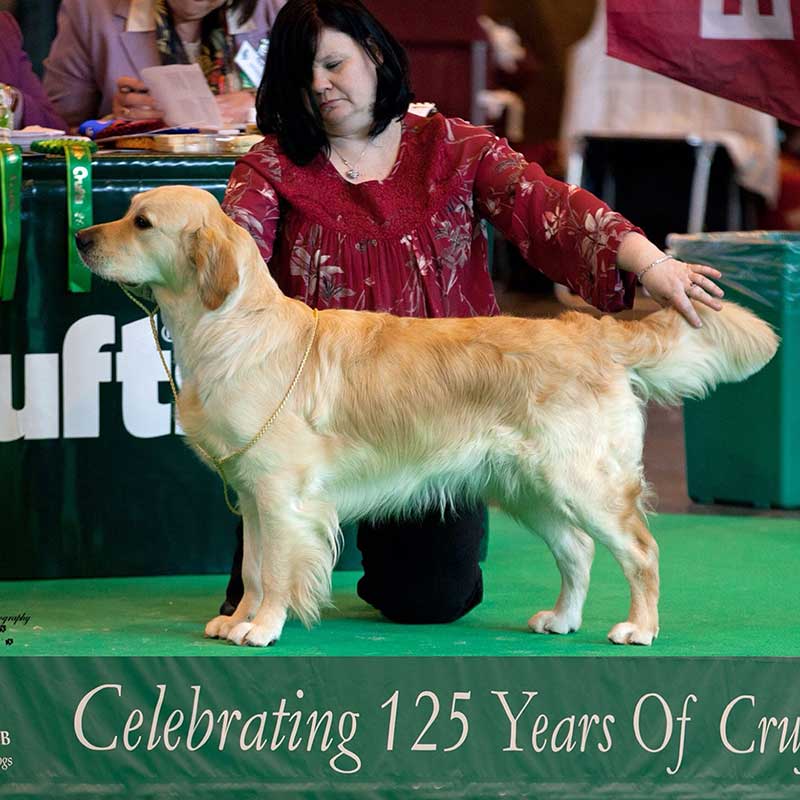 The Golden Retriever Club of Scotland was formed by Golden Retriever enthusiasts in 1946. It has grown since and we currently have a membership of almost 600 people.
We organize Field Trials , Working Tests, One Championship and Two Open Shows.
We are extremely aware of all Health issues and have a Code of Conduct concerning Breeding with full use of the Health tests available to produce Goldens of correct and healthy type.

We also have Fun nights where we can enjoy time spent with our dogs in total relaxation.
In 2018 we are arranging a Gathering at Guisachan, where we will celebrate the 150 year Anniversary. We hope to attract hundreds of owners from all over the World to enjoy the week of festivities.

Anyone can attend this Gathering and I encourage Golden retriever owners to keep up to date with arrangements on the Golden Retriever Club of Scotland website.

What are your recommendations to avoid buying Golden Retrievers from untrustworthy people?
As this is such a popular Breed it is very unfortunate that there are many unscrupulous breeders.

To avoid falling into this trap always buy a puppy through a Breed Club who will only give out names of people who have done relevant health checks on the parents. Be prepared to wait for a healthy Puppy. Do not jump at the first advert in the paper.

Many dog owners, that buy breed dogs, seem to think that they should breed their dog before spaying or neutering them, what is your recommendation?
It is a fallacy that a bitch should have a litter to settle her down. If you decide to spay your bitch please wait till she has her first season in order to let her mature. If you have a dog and you would like to use him at stud, it is not a good idea unless you know that he can have a steady amount of girlfriends. If this is not the case, he may decide to run away looking for one himself!

If you decide that you do wish to breed a litter, please make sure that you have the dog's eyes tested for any problems and have her hips and elbows X-rayed to ensure that she or he is healthy. Your vet or the Breed Club will guide you in these matters.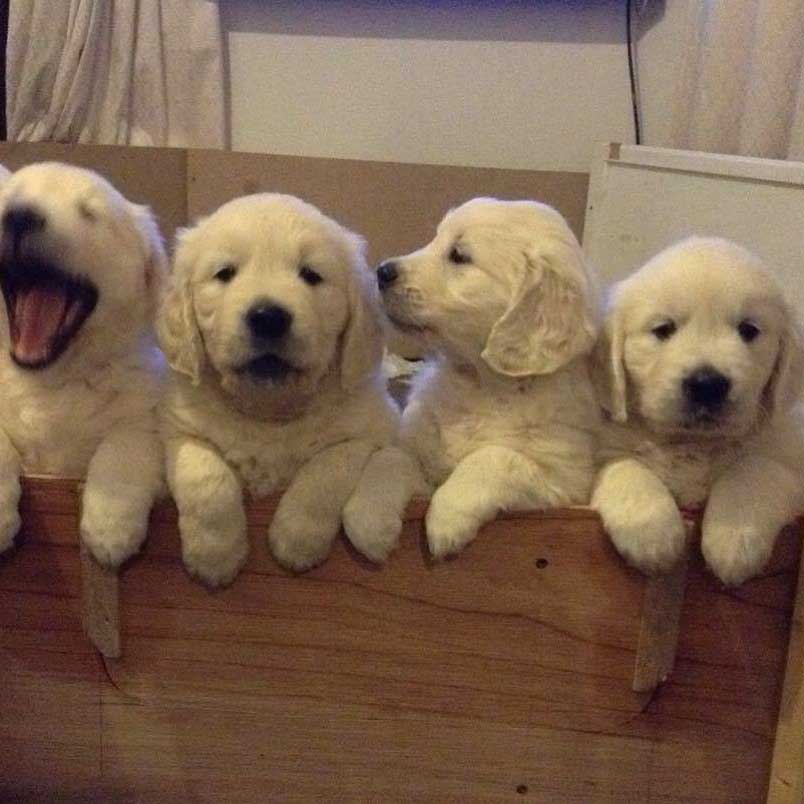 Many dog breeds have been created to help humans in certain tasks like hunting or shepherding. However, most dogs now spend most of their life as family pets, without jobs.



What are your thoughts about this? What do you recommend family pet owners should do to enrich the life of their Golden Retrievers?

To keep a happy healthy Golden Retriever dog you must be prepared to exercise him/her and make sure that he/she has lots of human company.m Golden Retrievers are very sociable and just love to please. Keep him at the correct weight and do not overfeed with titbits.

---
Thank you Doreen for sharing your expertise about golden retriever history and the breed in general with our readers! If you want to learn more about the Golden Retriever Club of Scotland you can visit their website and don't forget to start making plans for the 2018, 150 Anniversary of the Club celebration!

More Golden Retriever articles

---
Home

>
Golden Retriever Training

>
Golden Retriever History
---